SEA KAYAK COURSES
Our Sea Kayak courses now have more time at sea, more teaching and more pleasure for sure.
You can choose either 3 or 5 sessions per course. Each session lasts about 2h30. Courses run from Monday to Wednesday (3 trips) or Monday to Friday (5 trips), morning or afternoon.

Fees:
110 € for the 3-sessions course; 170 € for the 5-sessions course.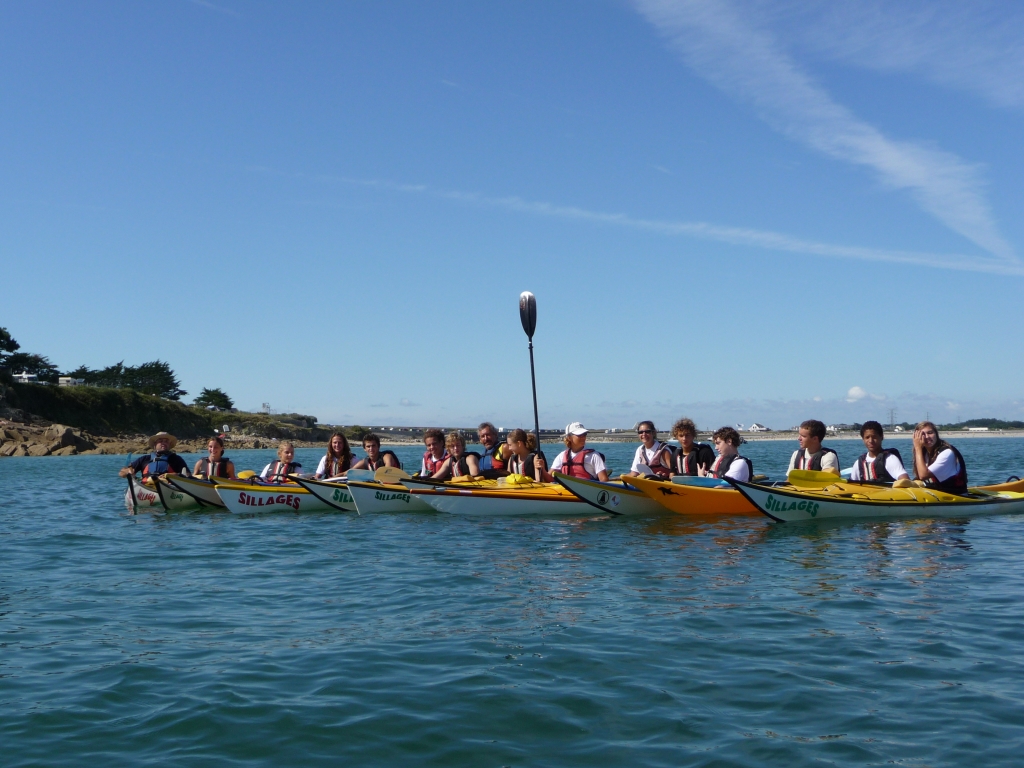 Our Sea Kayak courses are suitable for adults and teenagers to improve their skill and knowledge of the maritime environment.
Your teacher is passionate about nature and the marine environment and has many years of experience. He will share his knowledge about wildlife and plant-life. The courses are a great way to become autonomous in sea kayak, and to learn safety at sea and sea kayak techniques. The content is based on the French Federation of Kayaking and Canoe (FFCK) basic level training, however the teaching is adapted to each individual level and interest. The area offers an amazing range of paddling possibilities depending on the weather on the day.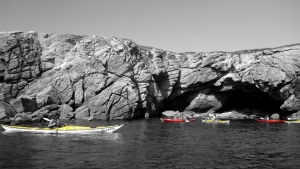 Three main subjects are going to be approached by the guide:
- Environment
– Safety
– Technique
Full content:
– Basic sea kayaking techniques: paddling efficacy, using your lower limbs, boat stability (pitch and roll).
– Safety at sea, waves and wind.
– Navigation knowledge, drifting off course, navigating using landscape landmarks and alignment.
– How to read maritime maps, use of flat and marine compasses, interpretation of buoys and lights.
– Organising a day-long trip taking into account the weather forecast, dangers at sea, and currents etc
– All aspects of local marine flora and fauna
– The unique environment of the foreshore between high and low tides
– Useful information for kayakers
– History of the Quiberon Peninsula, its rocks and islands.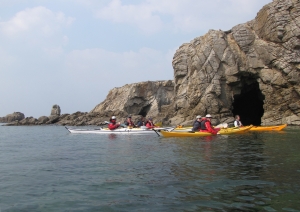 Equipment provided:
– A high spec fibre-glass or plastic sea kayak meeting current safety standards (double kayaks are also available)
– A paddle, a spray-deck and a life jacket.
– Laminated guide with map and fauna and flora information.
Further information:
Kids Sea Kayak courses (10 to 14 years)
Adults Sea Kayak courses (14 and above). This however can be adapted.
Courses are adapted according to group level and proficiency, and where possible groups are made up of individuals of a similar level so that everyone gets the most out of them.
Minimum group size 3 reservations. Please contact us for the current availability.