2h30 Kayak Trip

This trip is the best way to discover the sea and the shore.
With frequent breaks and the time goes by too quickly.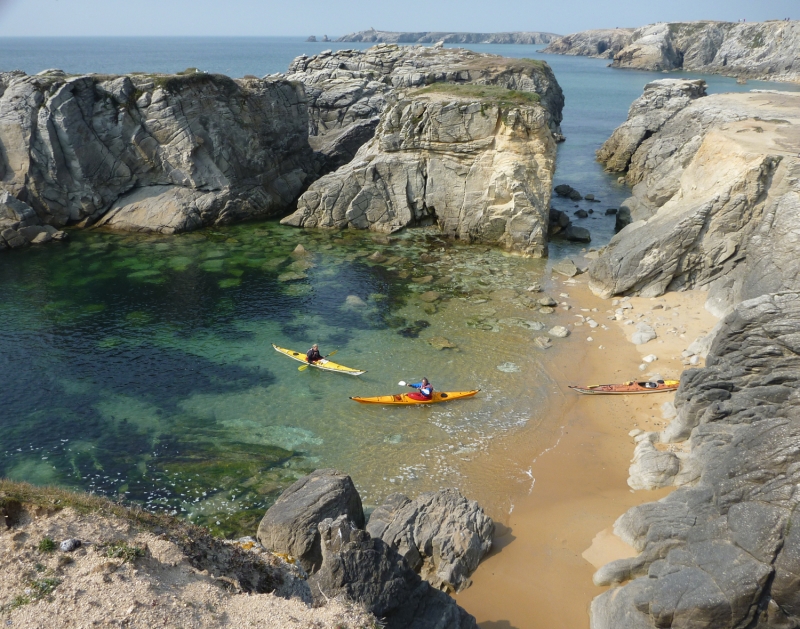 After carrying the kayaks to the beach and distributing the gear the guide will give you some safety information and basic information about sea kayaking. Before getting on the water you will try your boat and the guide will adjust with the seat and the foot rest.
From the first instant on the water you will be surprised by how enjoyable it is to glide on the surface and by how stable the boats feel.
Your 
guide will be with you 
at all times 
to make sure yo
u are com
fortable and give you 
(if you w
ish
)
 some technical advice about 
efficient paddling posture and technique. Before you know it you will be
offshore feeling com
fortable and confident o
n the water. The guide will share with
 you information ab
out the environment that surrounds you
;
you will discover
beautiful
 birds such as 
oyster catchers
, curlews, cormorants, sandpipers and other
s. 
You 
are paddling in a nature
 reserve on top of a giant aquarium.

People interested in history will enjoy seeing and hear about Téviec island where a Mesolithic tomb has been found (tombs discovery) The islandalso hides a cute cove beach.
If the swell allows the guides will take you through the wonderful world of the cliffs of the Côte Sauvage, between rocks of all sorts of shapes, and gentle currentsbeware the hidden lion. You will appreciate the smell the iodine and get close to unexpected caves only accessible by sea. The walkers on top of the cliff will they werewith us.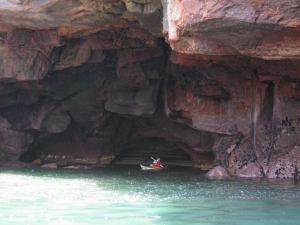 At low tide if you fancy you will be able to taste a few varieties of seaweed and if you are lucky you could bring back a "petite godaille", a Breton fisherman term for the food you bring back from sea.
More informations :
This 2h30 kayak Trip is can be adapted for any level and age. Our main aim is maximum fun and pleasure on the water.You will have the chance to rest at any time, have a drink of water, eat something, and relax your arms and legs.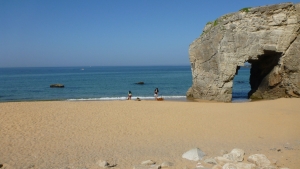 The 
location and route of the trip
 will depend on the weather forecast
 and sea conditions
. Depending on the wind and the swell 
we will either head out 
in the more protected side of the 
Ba
ie
 de 
Quiberon
 (East facing 
side) or on the '
Océan
 side' (West
 facing
). 
On the 
map of the 
Presqu'île
 you can see our
 usual starting 
points which
are close to the '
côte
sauvage
' 
with wonderful 
views
on
Téviec
 island. You could also start from the National sailing and nautical sport School.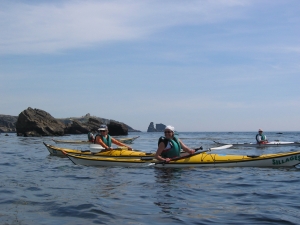 Fees: 36 € per person
Discount available for groups