1H30 Tour Trip
Short in time and small on budget?
Want to try sea kayaking?
Our 1.5 hour trip could be for you!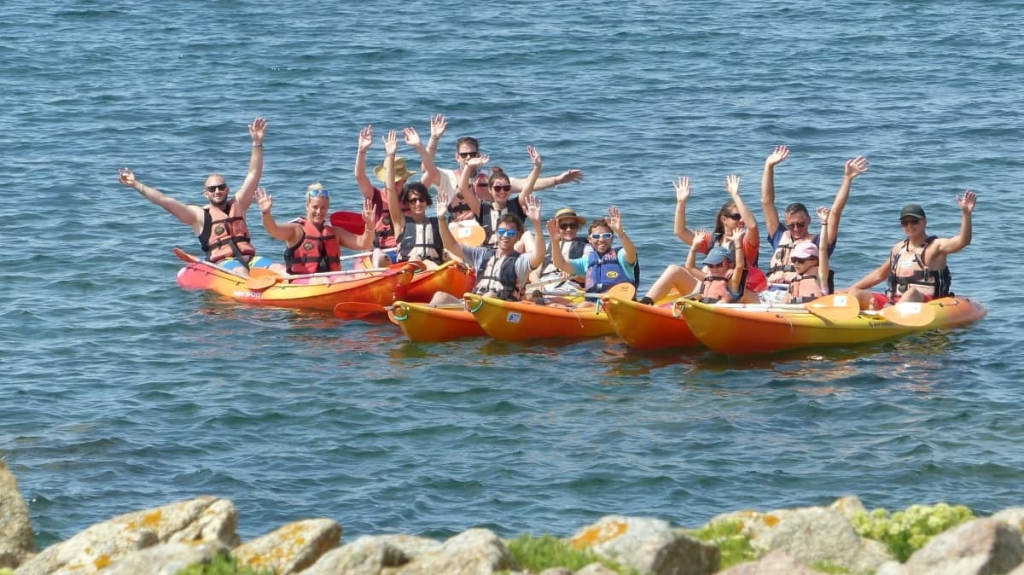 Ideal for a first try, come with your friends, family, or join an adult group.
Fees per person :
22 € Adult and teenager
18 € Children from 8 to 12 years old

After getting kitted-out with all the gear you'll need on the beach, the guide will give you some basic information about safety and sea kayaking. After this you'll get out on the water where you'll quickly gain confidence. Your guide will be on hand to give technical advice and help you learn.
Our guides are passionate about the sea and sharing stories of Brittany, the Presqu'île de Quiberon and about the rocks and islands you will paddle between.
By the end of the session will have a great idea of what sea-kayaking is all about and have seen some hidden parts of the Presqu'île. We guarantee you'll want to come back.