STAND UP PADDLE
Learn To Sup – Adult and teenagers Courses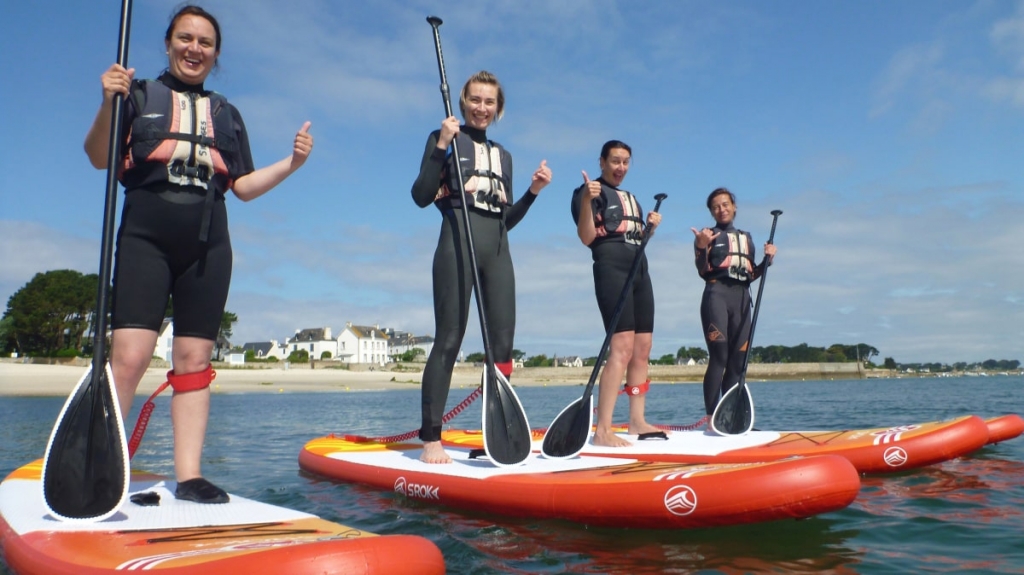 Stand up paddle boarding courses are aimed at adults and teenagers who want to learn to paddle on flat water. We strongly believe it's never to late to learn and our courses are designed to teach all the necessary skills and safety drills for a long and enjoyable progression in paddleborading.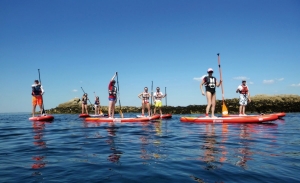 Our course is aimed at adults and teenagers who have never stand up paddled before or people who have had a go but want to learn the basics properly.
Learning to paddleboard is a fast and fun process with a qualified Instructor and approved paddle school. The course structure is designed to give you the information you need to get on the water safely, have fun and learn the basic techniques of paddle boarding.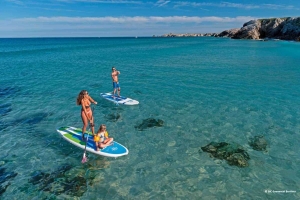 During the course you will be given an introduction to how the weather and environment affects you, how to carry the board and paddle, paddling technique, different types of turns,how t o fall safely.
The 2 hours course is run in flat water on both sides (up to the weather) of the Quiberon peninsula.
TARIFS Stand up Paddle :
Discover : 1h00 – 25 € / person
Training : 2h00 – 38 €/ person

More informations : +33 6 81 26 75 08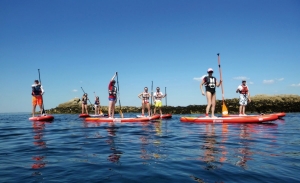 8 persons maximum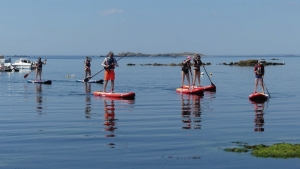 Sites de pratique :
Presqu'île de Quiberon, Côté Océan ou Côté Baie
Nous adaptons les parcours pour minimiser les efforts suivant la météo du moment
Prévoir :
Chaussures souples, Lunettes attachées, casquette et crème solaire, eau, (combinaison néoprène si vous en possédez une).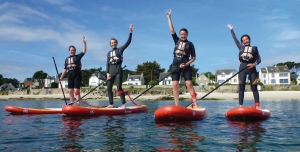 Matériel utilisé :
PADDLE SROKA 10′ & 10'6