WEEK END TRAINING SEA KAYAK 2022
Peninsula of Quiberon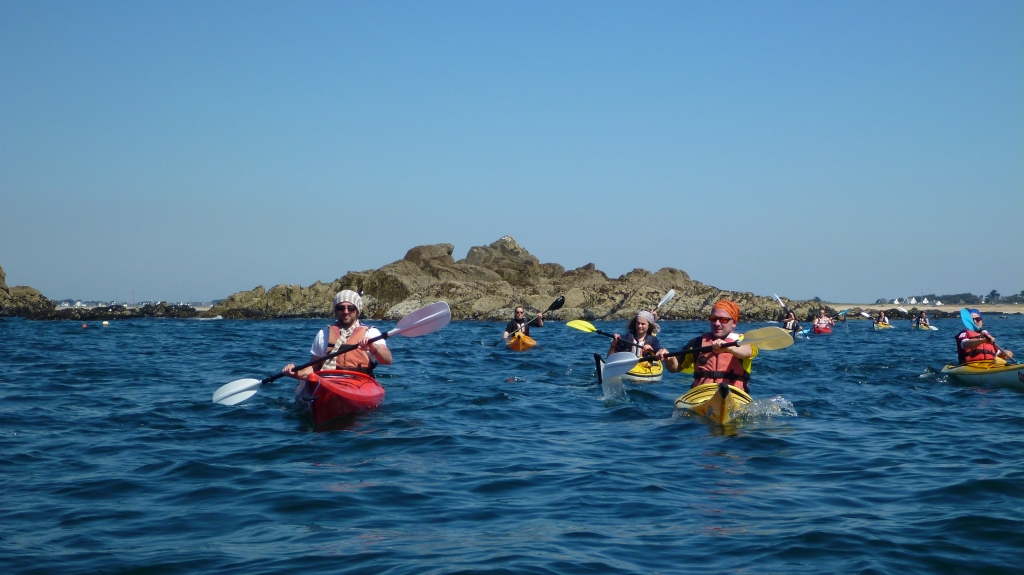 Concept: 3 sessions over 2 days, the length of time of a week-end
Next sessions in 2022 : please phone us
 
 
For who:
Beginners or experienced, you want to perfect your technique in sea kayaking as well as to gain better knowledge of the sea world in all its diversity. Landscape lovers, you will appreciate 3 sea trips, with customized contents.
Week end Training Sessions are available from 16 years and up, if possible accompanied.
Organization:
- 2 sessions Saturday Morning & Afternoon and 1 session on Sunday
or – 1 session Saturday Afternoon (you could join us stress-free Saturday morning) and have 2 sessions on Sunday.
Week end Trainning Contents:
Initiation to basics , efficiency, paddling, balance aux techniques de base, efficiency, maritime safety, wave and winds management or reading.
Reboarding technics, support by pushing or in suspension.
Learning how to use your lower limbs, visual navigation, drifts, and effort management.
Learning how to read a sea chart, how to use a marine compass, how to read sea signposts and buoys.
Preparing & organizing a day trip at sea, weather forecast, spotting dangers, marine currents…
Depending on where we sail and what we see, all aspects of marine flora and fauna. .
Discovery of the foreshore, useful tips for the kayaker
Cultural Heritage…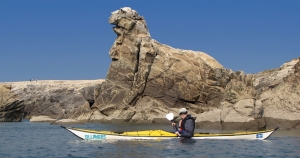 Gears Provided:
Solo kayak of closed construction, fibre or fibrous layer polyethylene, new and complying to current safety standards
(1 tandem kayak for people joining the group as a pair)
Paddles, skirts & life jacket
Laminated instructions, fauna, flora and sea chart
Instruction given on use of kayak and paddles.
Instructors and Guides:
Our Guides are widely recognized as some of the very best in their field and have practical leadership experiences. They are well trained and have an uncommon enthusiasm for sharing their skill and knowledge, borne out of a passion for outdoor exploration, nature and meeting people.
FEES : 100 €.
Transportation :
Depending on the various options, on the spot car-sharing by people is organized if possible.
Book your week end as soon as possible, only 8 persons per session!
+ 33 6 81 26 75 08 for more details.